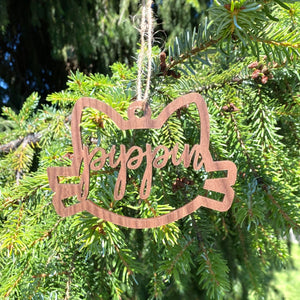 Cat Ornament
Do you love your furry friend? Get them an ornament for your tree!
This product requires you to enter a custom message or name with a ten character limit. Please double check the spelling on all names and/or messages. REFUNDS WILL NOT BE GIVEN BECAUSE OF INCORRECT SPELLING
Made of walnut wood, 3" in diameter, jute included.