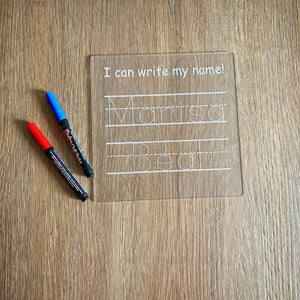 Clear Acrylic Trace Boards
Help those cute little kiddos practice on their own names!  These boards work great with expo or other white board markers!
Clear Acrylic measures 8"x 8."
This product requires you to enter a custom message or name. Please double check the spelling on all names and/or messages. REFUNDS WILL NOT BE GIVEN BECAUSE OF INCORRECT SPELLING.