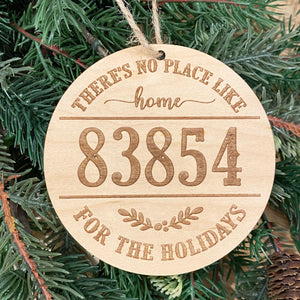 Home For The Holidays Zip Code Ornament- Wholesale
Engraved maple, 4", with your customized zip code. Jute included.
This product requires you to enter a custom message or name with a 12 character limit. Please double check the spelling on all names and/or messages. REFUNDS WILL NOT BE GIVEN BECAUSE OF INCORRECT SPELLING.